IP Multimedia Subsystem
IP Multimedia Subsystem (IMS) is a session control architecture composed of specialized network elements linked together through open interfaces.
IMS has been mandated as the control architecture for Voice over LTE (VoLTE) networks, and additionally, offers and effective approach to managing carrier Voice over WiFi (VoWiFi) traffic.
The benefits of an IMS network include:

Dialogic's field-proven IMS network elements and world class professional services enable both mobile and fixed operators to cost-effectively transition core networks to IMS with minimal disruption.
Our IMS elements interoperate with third party application servers and core networks, supporting both direct-to-IMS and Next Generation-to-IMS deployment scenarios.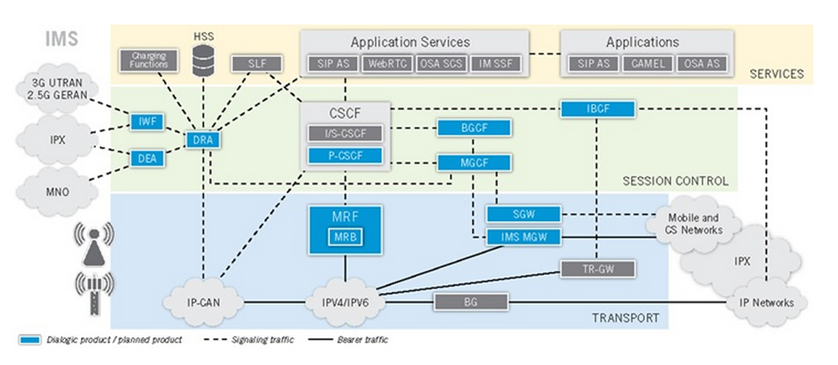 pruducts: